6 Ways for College Students to Get Cash Fast During COVID-19
We hope these get cash fast tips will help you. The coronavirus pandemic has forced millions of college students to leave campus, and for many, their part-time jobs at residence halls, libraries, restaurants, bars, etc., too.
Now, a lot of students are wondering how they're supposed to pay rent and other bills without a job, federal stimulus money, or hardly being able to leave the house. Here are 6 ways college students can make fast cash during the COVID-19 crisis.
1. Online tutoring
Get to work right from your couch and tutor online. Chegg and Tutor.com offer opportunities for college students to snag tutoring gigs online and get paid. Just make sure to brush up on your old notes from freshman year!
2. Download the BoroCash app
BoroCash is personal loan designed specifically for college students. It's simple and convenient; download the app, get a decision within seconds and get up to $2000 within a couple days. Plus, you'll know your monthly payment and interest rate upfront, so there's no hidden fees, no surprise interest rates, and no overspending.
3. Deliver food
If you're looking to get back on the payroll while social distancing, consider a food delivery job. Check out Uber Eats, DoorDash, or Postmates for a job with flexible hours and limited contact. Just remember to get updated and follow the necessary precautions and personal protection equipment recommended by the CDC at the time of your employment.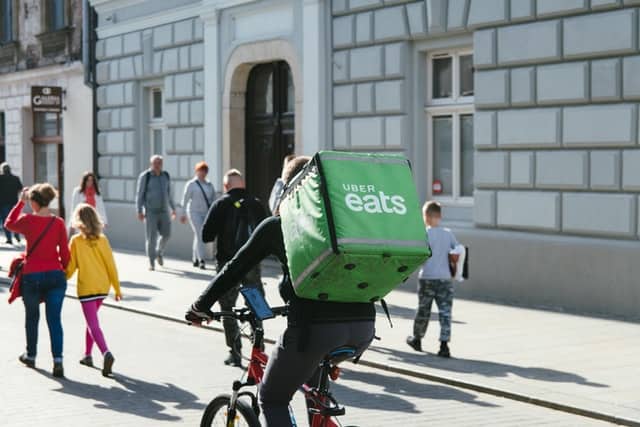 4. Clean out your closet
Quarantine is not only the perfect time to organize your closet and junk drawers, but a great chance to purge the clothes, shoes, and other items collecting dust. Check out Craigslist, Facebook Marketplace, or Poshmark to declutter your space and make a few extra bucks at the same time.
5. Dog walking
If you're stressed out or going a little stir crazy in quarantine, a dog walking gig might be the perfect fit for you. Breathe fresh air, get exercise, and make money all at the same time. Check out the article we wrote on dog walking or visit WagWalking to apply and get one step closer to walking some furry friends.
6. Market Studies
Try something new and participate in a market study or survey on sites like Elevated Insights. Focus groups and other in-person studies might be suspended, but there are still opportunities to make a little money quickly from home.
Borrowed from Boro